CPUDHS Batch 1993 holds 25th silver reunion
By Keziah G. Huelar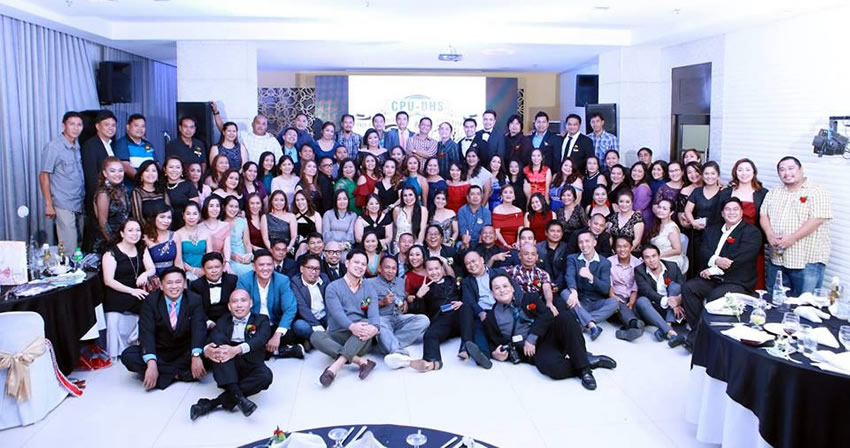 CPU Development High School Batch 1993 gives back to the Ilonggo community by conducting a medical and dental outreach.


Remembering memories and making them last—The Central Philippine University Development High School Batch 1993 held their 25th Silver Reunion by conducting different activities and community outreaches in Iloilo City on January 5-6, 2018.
The batch held a campus tour where they had a gathering with their high school teachers. It was then followed by a lunch meeting at the Sea Garden Resort in Leganes, Iloilo.
On January 6, 2018, Batch 1993 had a red carpet themed party at Diversion 21 Hotel. The event rekindled their Central Spirit as they communed with one another—recalling their days in CPU and celebrating their friendship.
Recently, on June 30, 2018, the batch, in partnership with the Philippine Society of Medical Laboratory Scientists Iloilo, the Iloilo Health Office, and Hon. Mark Nestor Cabral, held a medical and dental mission at Brgy. Lapuz Norte, Lapuz.
The testimony of friendship and faith of Batch 1993 is a story interwoven with the different experiences and personalities of each alumnus and alumna. As CPU looks forward to celebrating its 113th Founding Anniversary, it anticipates a flock of its alumni to not only grace the campus but together, to celebrate the blaze of the Central Spirit.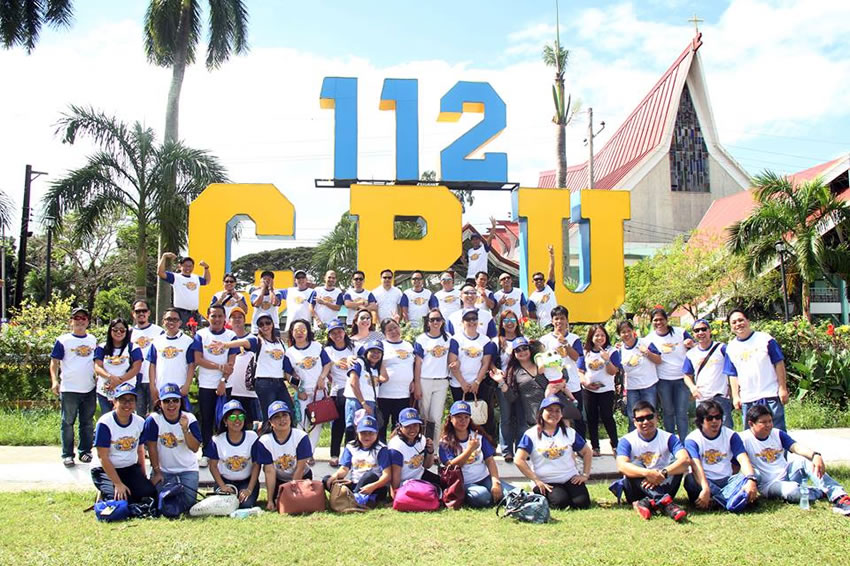 Remembering memories and making them last - CPUDHS together again to celebrate the Central Spirit the binds united them throughout the years.
CPUDHS Batch 1993 Officers for 2018:
President: Mathew Marc Miranda
Vice President: Elwin Deo Arroyo
Secretary: Christine Anne Lunasco
Assistant Secretary: Maria Teresa Parreno
Treasurer: Nelly Adolfo-Gulla
Assistant Treasurer: Trinie Rose Belloga
Auditor: Jade Manangan-Hermosura
Assistant Auditor: Eileen Refol-Fernandez
Business Manager: Jason David
Assistant Business Manager: Jayle Amuan-Batang
Public Relations Officer: Ernie John Malino
Assistant PRO: Reginald Harder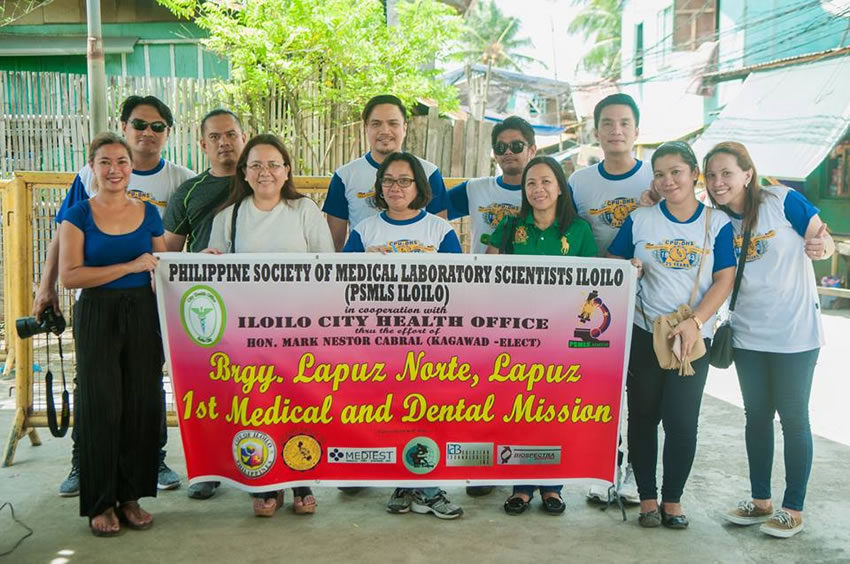 The CPUDHS Batch 1993 held their red carpet themed party at Diversion 21 Hotel on January 6, 2018.
Class Communication/ Web Coordinators:
Charlie Dane Dequito Remia Pelina
Nerissa Cabral-Lazarito James Evan Sumagaysay
April Genterola-Te Pendy Sumaguio
Stephen Fuerte Kenneth Delicana
Lucie Mae Estenor
Social Communication Committee:
Julie Basa
Joevell Yparozza
Maria Gingy Aguilar
Vivian Bantuas-Gan
Bong Hulleza
Sharon Joy Sales
Muzzy Paul Belleza
Damy June Tero
Dinah Andrada Esguerra
Roy Getonzo
Luztresa Nava Ii