CPU MassCom Circle included in shortlist for the CineMAYBANK film-making competition 2018
Cyrus A. Natividad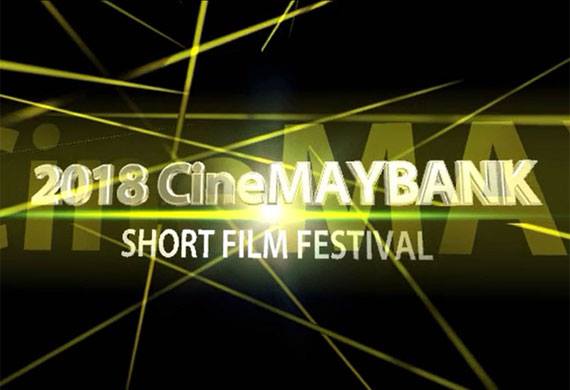 Himatuod Productions and AdCom Productions from CPU MassCom Circle, the official organization of CPU Mass Communications Students, have been included in the shortlist for the 2018 CineMAYBANK Short Film Festival.
CineMAYBANK Short Film Festival is a film-making competition organized by Maybank Philippines, Inc. (MPI), one of Asia's leading financial service institutions. Now on its second year, the film festival aims to develop and recognize the talent and creativity of the student-filmmakers in the Philippines through the guidance of an award-winning director.
The members of the CPU MassCom Circle are among more than 300 applicants from all over the country. Himatud Productions and AdCom Productions are the only two to come from and to represent Western Visayas.
The students received positive feedback for the synopses of the short films that they submitted. For Himatuod Production's film entry, the organizers emphasized that the film used a unique plot. The organizers added that they were looking forward to meeting both teams.
The two production teams, Himatuod and Adcom and two faculty members/advisers will be attending a two-day Creative Boot Camp on June 23-24, 2018 with the festival's artistic director, Philippine film icon, Brillante Mendoza. The boot camp will be held at The Legend Villas in Mandaluyong City, Metro Manila.
The final submission of the short film will be on October 1, 2018 and the subsequent judging is on October 19, 2018. The CPU students are hoping that they will get to shine in the GAWAD CineMAYBANK Awards Night on December 1, 2018.
The following are the respective members of each production team:
Himatuod Productions
Director: Arlie Sweet Sumagaysay (AB Mass Comm)
Cinematographer: Gail Alexie Rivera (AB Mass Comm)
Screenwriter: Jonas Raphael Chan (AB Mass Comm)
Production Designer : Gabrielle Marie Perez (AB Mass Comm)
From AdCom Productions
Director: Julie Mae Ticar (AB Mass Comm)
Cinematographer: Ronan Dumaguit (BS Advertising)
Screenwriter: Shem Jethro Zamora (AB Mass Comm)
Production Designer: Ryle Star Fortit (AB Mass Comm)