CPU College of Medicine holds Baccalaureate Service
Keziah G. Huelar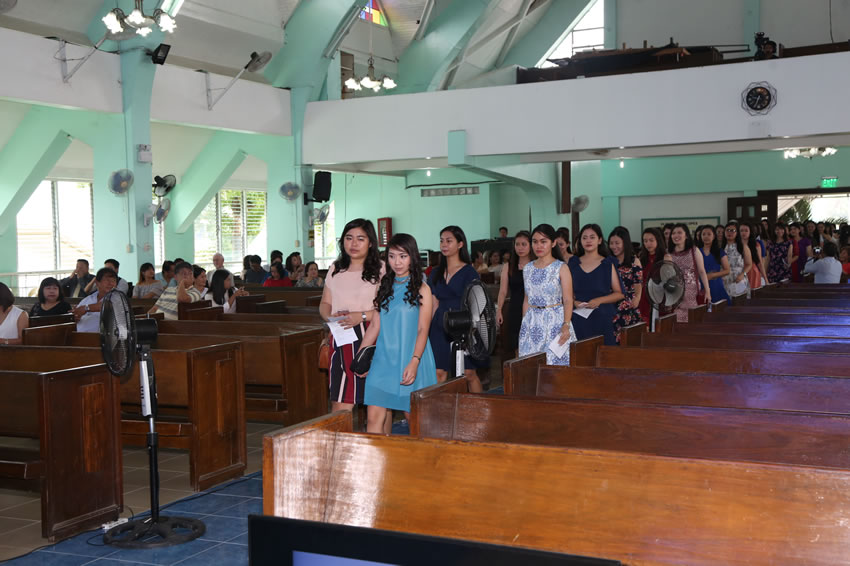 CPU College of Medicine Batch 2018 make their way inside the University Church.
Glorifying God in the lives of our graduates—The Central Philippine University College of Medicine held a baccalaureate service in honor of the Batch 2018 graduates at the University Church on June 17, 2017.
For the welcome remarks, CPU President, Dr. Teodoro C. Robles, talked about the tradition of holding baccalaureate services as an expression of gratefulness to the Lord's faithfulness: "This baccalaureate service is an important occasion where we can come to gather with bowed heads in reverence and recognition to the author of knowledge and the finisher of faith, the Lord God Almighty. It is a great pleasure to welcome you in behalf of the CPU this morning service."
Dr. Robles went on to talk about the hard work and dedication of the graduates and, above all, their commitment to the healing ministry. "Indeed, the four years of pre-medicine course plus another four years of medical course might have prepared you to become stewards in the healing ministry. CPU is quite honored to take part in mentoring you to become ministers of medicine. Nevertheless, in worshipping today, we deeply acknowledge and affirm our humble dependence on the all-knowing, omnipotent healer, the Almighty God."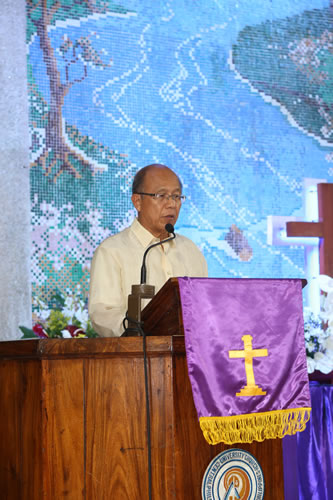 CPU President, Dr. Teodoro C. Robles congratulated the Medicine graduates for their hard work and perseverance.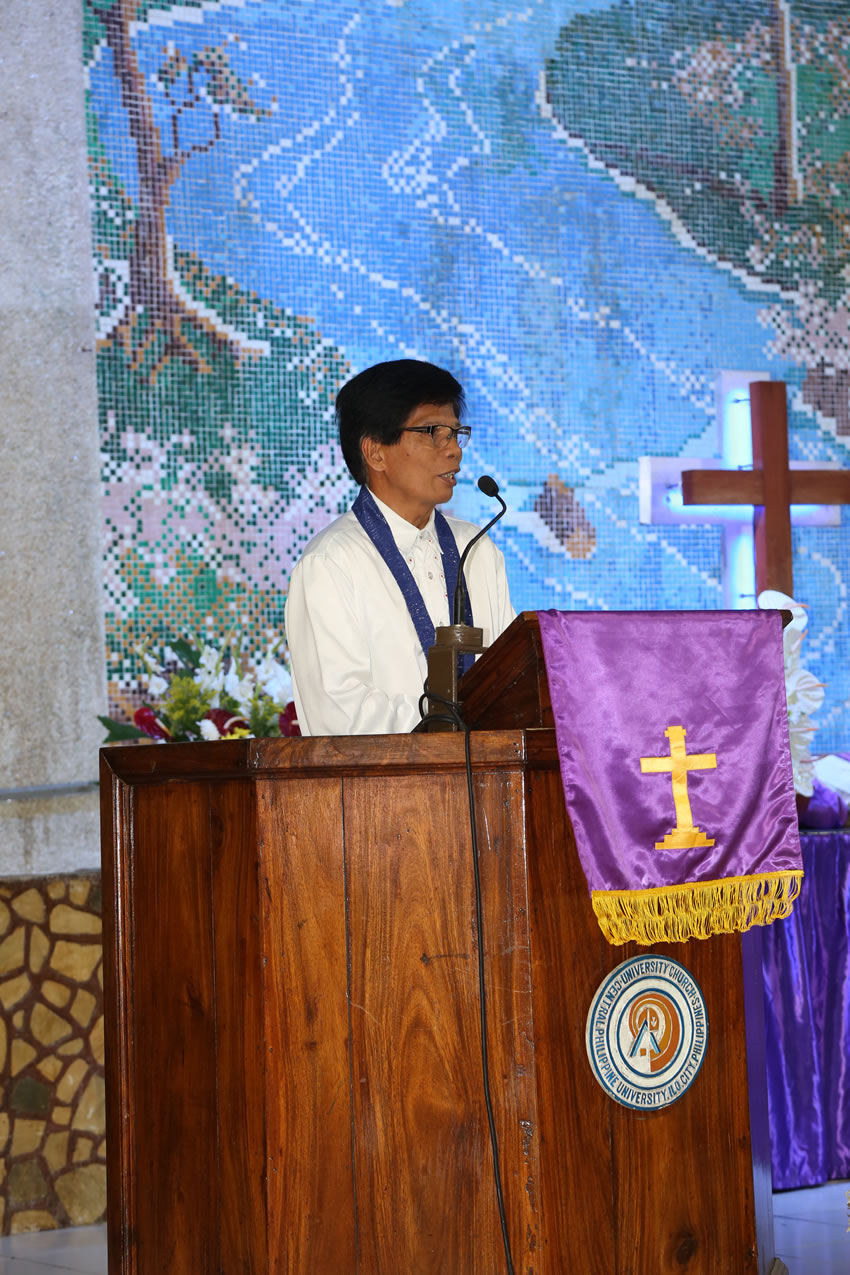 Guest speaker, Rev. Dr. Nathaniel Fabula, in his message, "Prescriptions for Inner Wellness" encouraged the graduates to walk with Christ in order to live a victorious life.
It was then followed by a message of appreciation to all the fathers by Pastor Ruth G. Lunasco, Associate Pastor, University Church in celebration of Father's Day. Handkerchiefs were distributed to the fathers as a symbol of their hard work and perseverance. Rev. Roger Quimpo then prayed for the fathers in the congregation.
Rev. Dr. Nathaniel Fabula, the guest speaker, was introduced by Dr. Henry D. Gonzales, Dean, College of Medicine. In his message entitled, "Prescriptions for Inner Wellness," Rev. Dr. Fabula, encouraged the graduates to take care of their spiritual wellness: "In order to experience a victorious life, we ought to have inner wellness or physical wellness. Physical wellness is the primary concern of medical doctors and other personnel. Physical wellness and spiritual wellness complement each other although not necessarily true to everybody."
According to Rev. Dr. Fabula, the Word of God is the best guide to have inner wellness, "This kind of wellness will enable us Christians to magnify the Lord and be edified in our own being."
He talked about the life of Apostle Paul in the service of the Lord, "Rejoice in the Lord always. Either Christianity kills gloominess or gloominess kills Christianity." Rev. Dr. Fabula shared accounts in the Bible where Habakkuk, Paul, and Peter chose to trust in the Lord despite the challenges they faced. They rejoiced even in times of trial and glorified God with their faith: "Christians are not commanded to be happy but to be joyful. Happiness is dependent upon positive happenings while joy is the internal quality that is not dependent on the external circumstance of life. Rather, it is dependent upon the inner relationship with Christ."
Rev. Dr. Fabula charged the graduates to not be anxious about anything. According to him, Paul was not only a joyful person but also a prayerful person, "There are many kinds of worries today, financial, work related, health related, relationships, etc. Ironically, a person is worried when there is nothing to worry about. Paul was faced with many depressing conditions. Paul is echoing the words of our Lord Jesus: 'Therefore I tell you, do not worry about your life, what you will eat or drink; or about your body, what you will wear. Is not life more than food, and the body more than clothes? Look at the birds of the air; they do not sow or reap or store away in barns, and yet your heavenly Father feeds them. Are you not much more valuable than they? Can any one of you by worrying add a single hour to your life? And why do you worry about clothes? See how the flowers of the field grow. They do not labor or spin. Yet I tell you that not even Solomon in all his splendor was dressed like one of these. If that is how God clothes the grass of the field, which is here today and tomorrow is thrown into the fire, will he not much more clothe you—you of little faith? So do not worry, saying, 'What shall we eat?' or 'What shall we drink?' or 'What shall we wear?' For the pagans run after all these things, and your heavenly Father knows that you need them. But seek first his kingdom and his righteousness, and all these things will be given to you as well.'"
After his message, a certificate of appreciation was then given to Rev. Dr. Fabula by Dr. Robles, Dr. Gonzales and Dr. Diadem Pearl S. Equiña, Associate Dean.
The event closed with the prayer and benediction led by Rev. Sian.