The Centralian Work Ethic: the story of Nona Castronuevo-Franco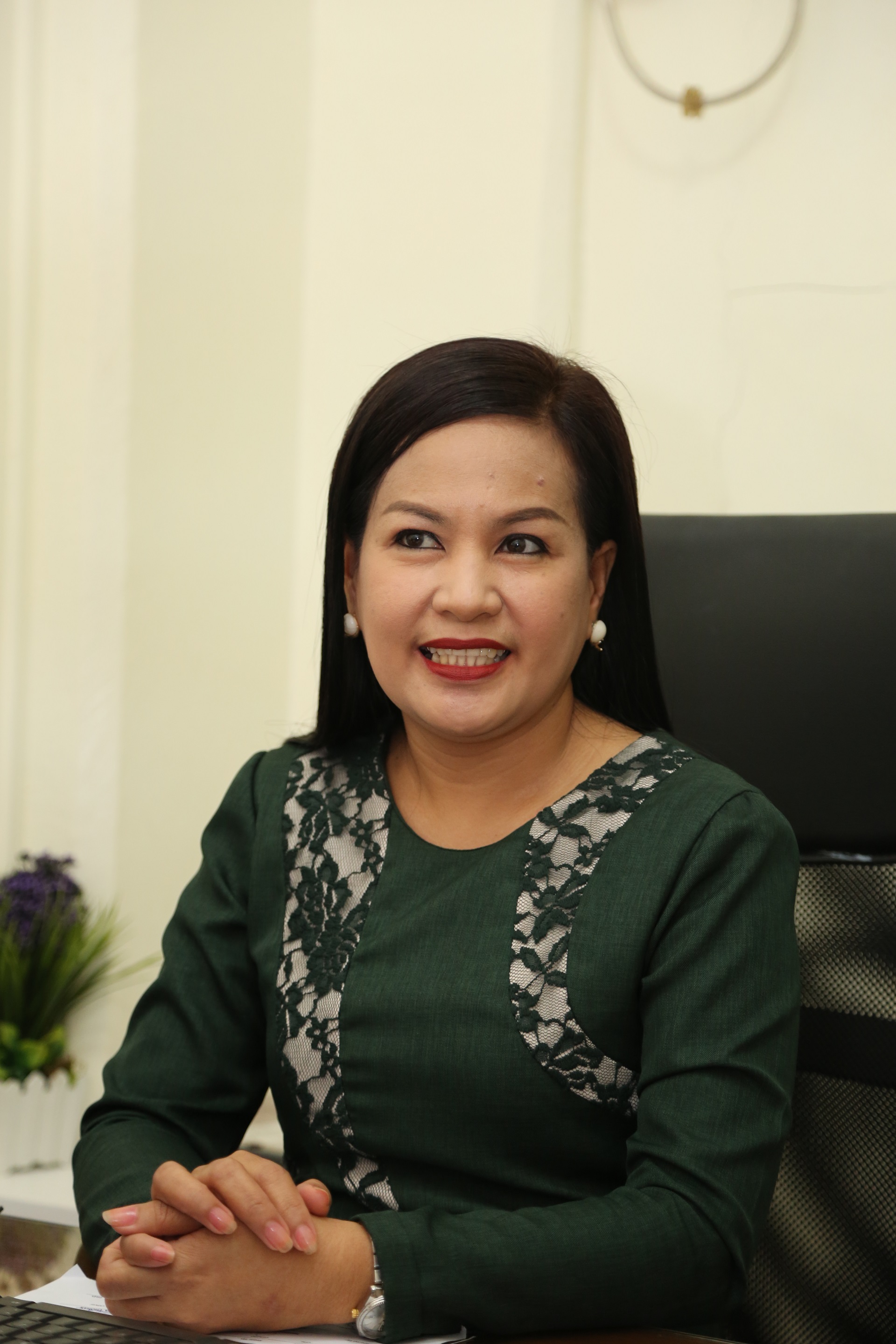 According to Mrs. Nona Castronuevo-Franco Faith and Excellence go hand in hand in pursuing a successful professional career.
Central Philippine University graduates are known for their passionate devotion to service and excellence. Apart from carrying the banner of the university in their workplace, Centralians are committed to glorify God in their respective professional careers.
Mrs. Nona Castronuevo-Franco has been working for Capiz Emmanuel Hospital for 18 years. A 1998 graduate of the Bachelor of Science in Commerce, Franco attributes her professional success to her stay at CPU. She is also an alumna of CPU High School.
When asked why she chose to study at CPU, Franco remarked faith as the major motivation of her choice. "I chose CPU because I was raised as a Baptist. My grandparents were Baptists, my parents were Baptists and it meant a lot to me to go to a Christian university. CPU is known for its commitment to excellent education and to produce Christian professionals."
Franco shared that her stay in CPU helped her work with people from different walks of life. And she proudly shares that she works with fellow Centralians at Capiz Emmanuel Hospital. "You can really feel the Central Spirit anywhere there is a Centralian. There is always that feeling of friendship and respect that we have for one another."
Her memorable moments at the university include leading the praise and worship during campus services and her public speaking class. "I was part of the praise and worship team during my college, there I expressed my talent in singing to glorify God. My memorable moment at CPU also include my public speaking classes which taught me to be confident especially when talking in front of people."
According to Franco, developing a good work ethic is important in excelling in the workplace. She also shared that faith in God is important in one's professional career as one should work as if working for the Lord. "As Finance Director, I make sure that everything is in order and exact. And my faith in God helps me in my every day work and dealing with the pressure and demand of the workplace."
As a working mother, Franco told the story of Moses in the Bible as one of her inspirations. "Moses' mother never gave up. She was brave enough to trust in the Lord and place Moses in a basket. It's really about trusting God and knowing that He is in control—and that strength is what I want to impart to my children."
Franco encourages young Centralians to pursue their dreams with passion and perseverance. "Continue trusting the Lord and persevere, do your best in whatever task you are given. Study and work hard and soon you will reap your rewards."