CPU Rank and File Labor Union: Getting together, getting stronger through the years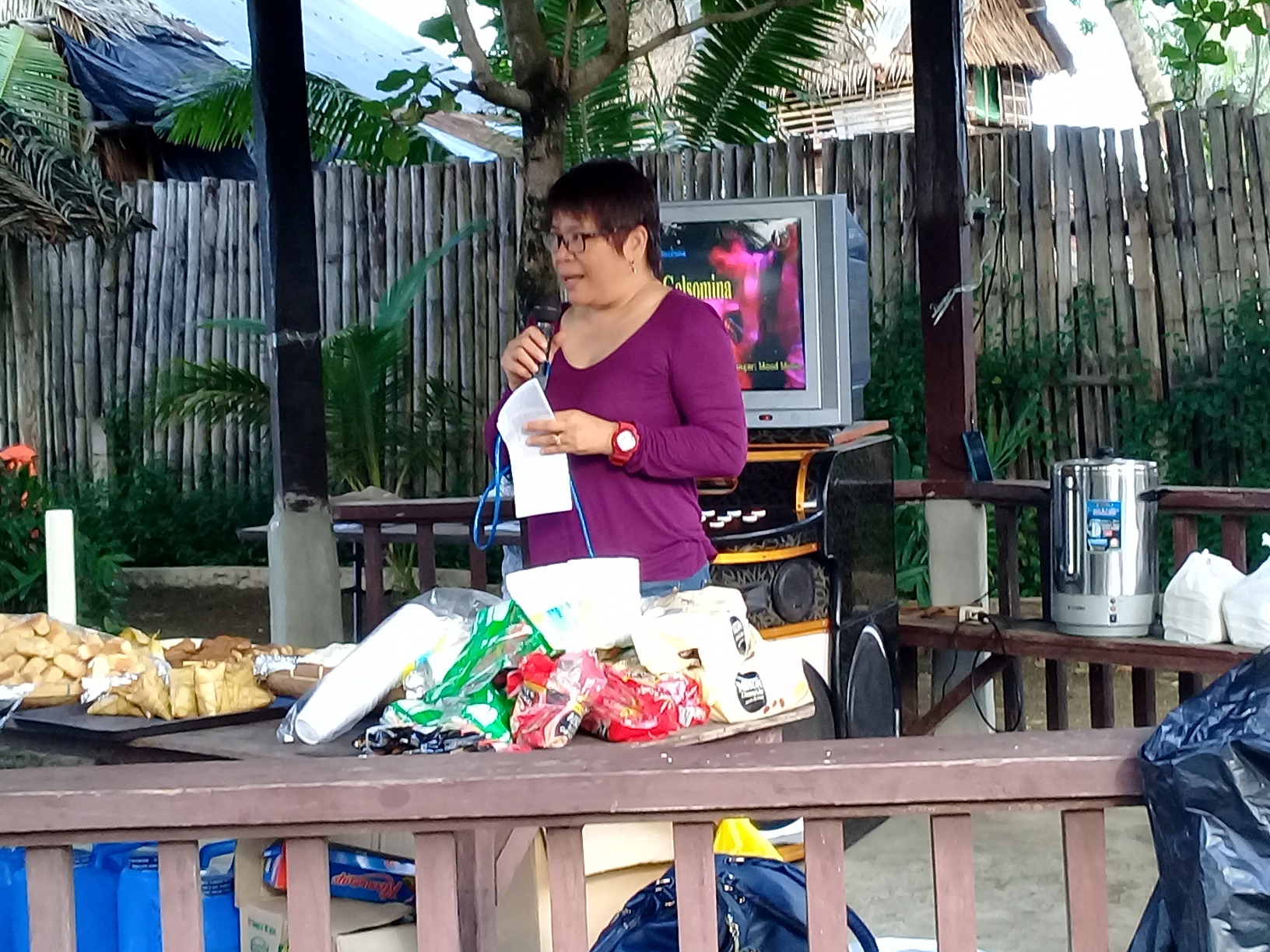 RAFLU President Amy Campos delivers an inspirational message to the employees.
The Rank and File Labor Union (RAFLU) of Central Philippine University welcomed summer with a fun-filled trip to Alconga Beach resort in Oton, Iloilo on May 4, 2018. It was a special treat this summer for the RAFLU as the committee, headed by its President, Ms. Amalia 'Amy' Campos, saw to it that everyone could enjoy. It was an opportune time to relax, relieve stress from a year-round of work in the campus, and bond with their officemates and fellow employees.
The fellowship began at 6 in the morning. A devotional was called before everyone started off for the beach. It was a time of reflection on what it means to be servants of God.
Different activities and entertainment were pursued later: parlor games, dancing in the sand, videoke challenge, and bingo. Lucky winners of course received wonderful prizes.
This has been a yearly activity of the rank and file employees to get together and become stronger.