Faculty and Staff Summer Fun Night 2018: Time-out, Treat, and Thanksgiving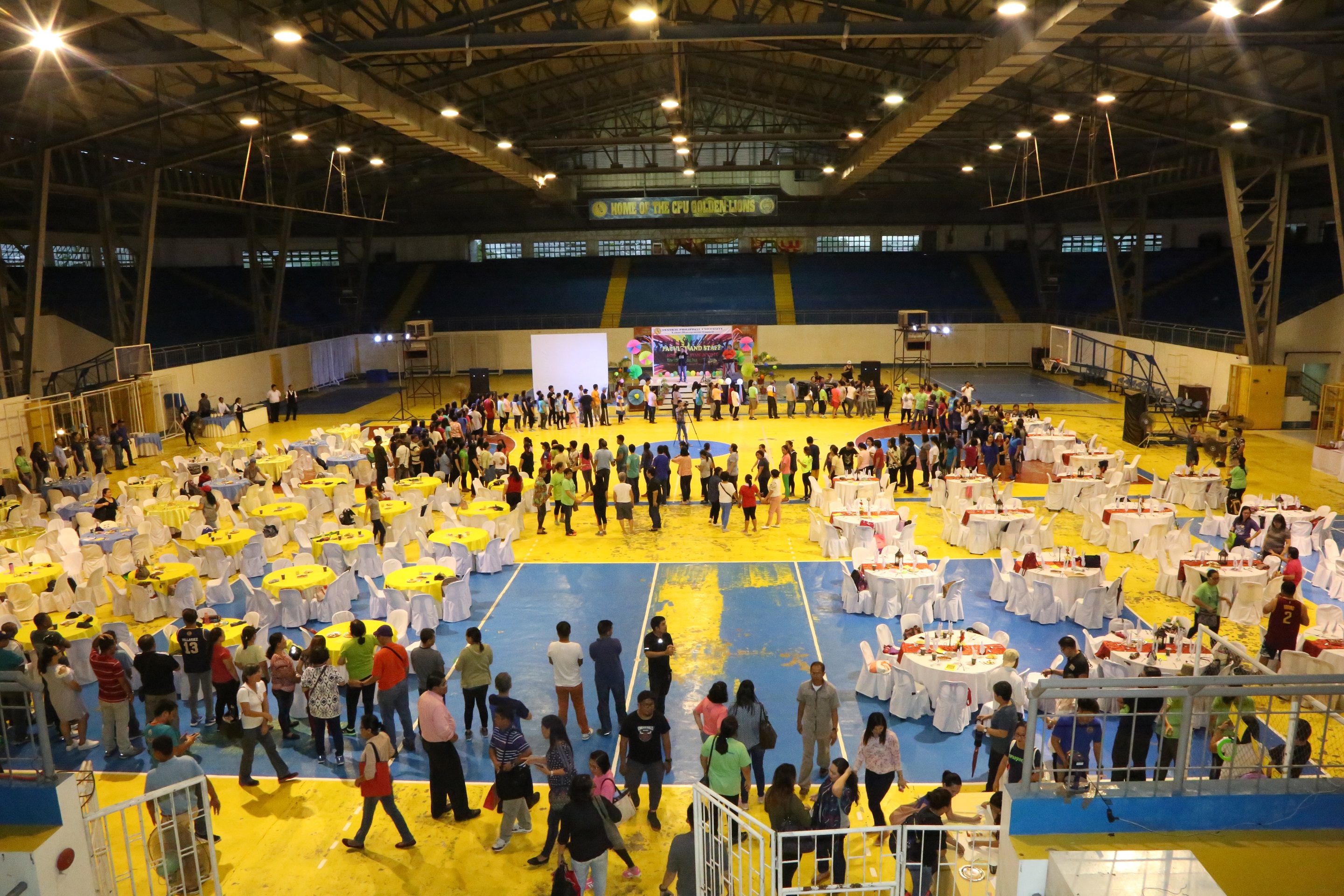 Together as one for the Centralian community – the CPU Faculty and Staff celebrate Fun Night 2018: Time-out, Treat, and Thanksgiving
The CPU faculty and staff of the offices of the university president and vice presidents, deans and unit heads enjoyed a moment of fun, dancing, and good food on May 3 at the covered gym. The CPU Labor-Management Committee made the effort so that the event was colorful and exciting. It was the first Faculty and Staff Summer Fun Night with the theme "T3 for 1 CPU: Time- out, Treat, and Thanksgiving".
The registration started at 4 PM then the fellowship followed. Rev. Roger Quimpo, Associate Pastor for Outreach, University Church, led the singing of the hymns. Rev. Chris Amorsolo V. Sian, Senior Pastor, University Church then said the opening prayer and Pastor Alfred Morales, Recruitment Officer, led the Canticle of Prayers. Rev. Joniel Howard H. Gico, Vice President for Student Affairs, delivered the Act of Praise and Thanksgiving.
The fellowship also included the Confession of Sin, led by Dr. Florence P. Bogacia, Vice President for Finance and Administration; a Declaration of Pardon by Dr. Irving Domingo L. Rio, Vice President for Academic Affairs; and the Act of Supplication with Dr. Teodoro C. Robles, University President.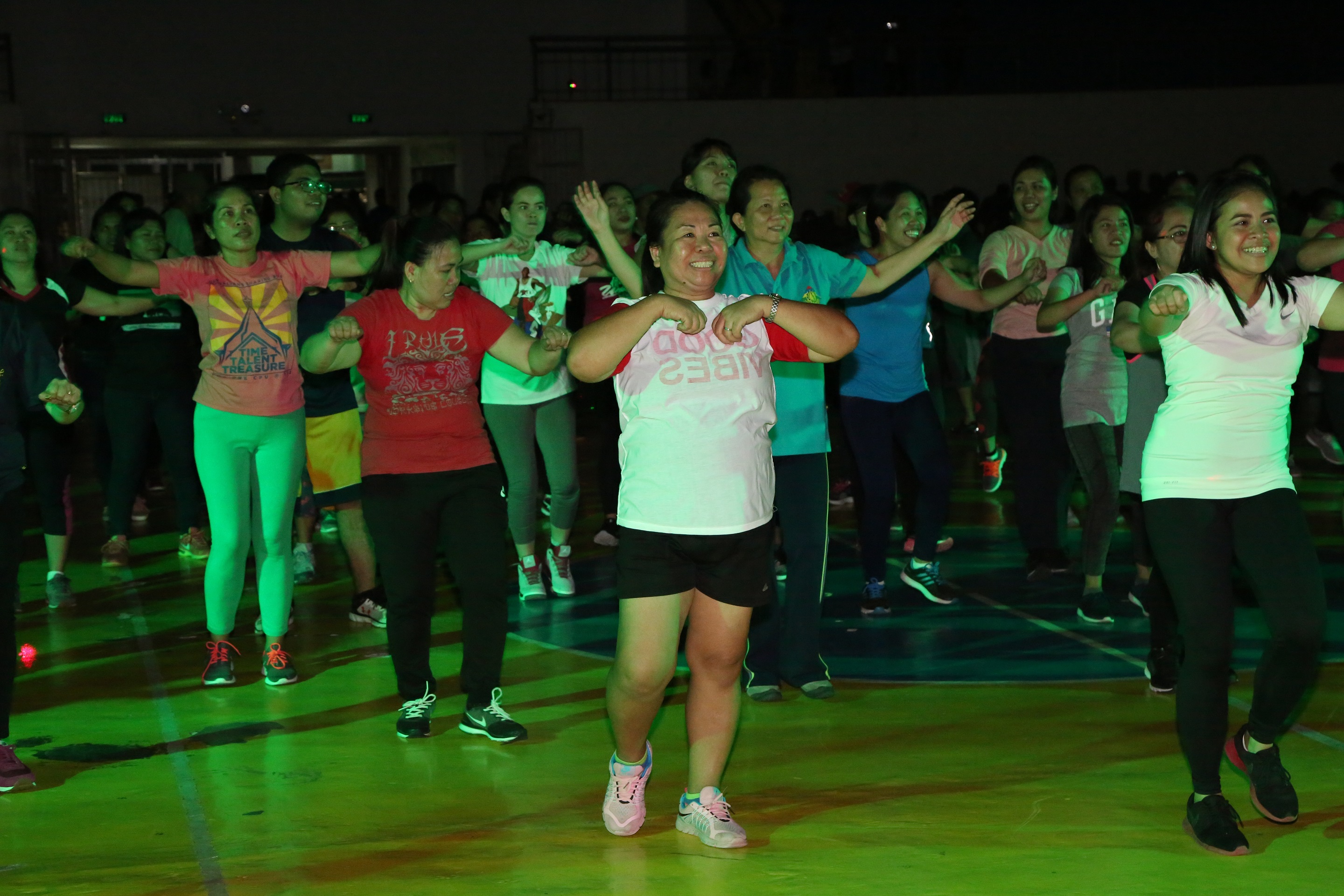 Zumba Night! The CPU Faculty and Staff bring out their best during a zumba session.
Part two of the program began with a welcome and inspirational message from Dr. Robles. The university president thanked and appreciated everyone for their cooperation. He also mentioned that he was looking forward to the Summer Fun Night.
Everyone was excited for the Zumba so that many were in their aerobics or calisthenics attire. Many of the faculty and staff, including deans and unit heads, danced before they dined.
The CPU family then shared with each other various dishes and delicacies. The food was delightful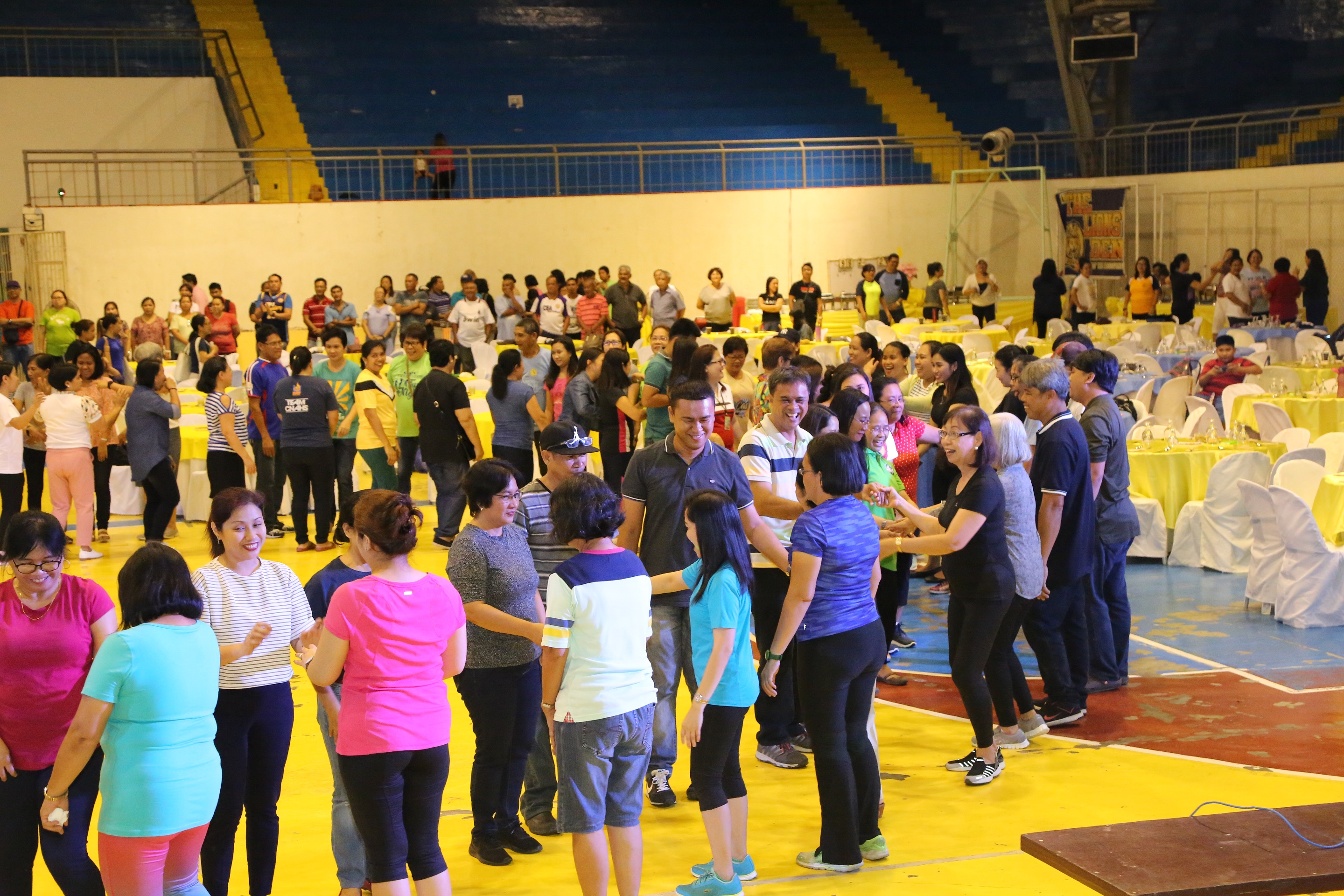 Celebrating friendship and camaraderie among the CPU faculty and staff.
After dinner, everyone had more Zumba as well as games and prizes. Facilitators were overheard to be making "bigger and better fun… next year."
The program ended with a prayer and the benediction by Rev. Gico.
The event was hosted by Engr. Bernie Cangrejo and Engr. Ceasar Rico Acanto.