CPU dedicates Agustin A. Pulido Hall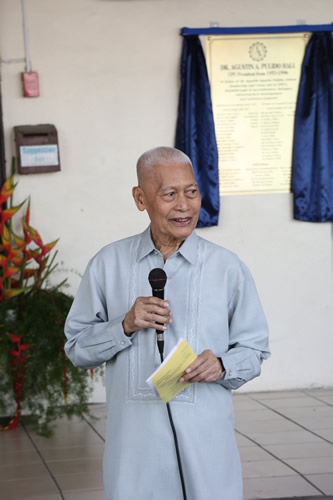 At 86 years old, Dr. Agustin A. Pulido continues to inspire the Centralian community with his passion and dedication to excellence.
Honoring the longest serving president of Central Philippine University, CPU renamed and dedicated the CPU Elementary School Building as Agustin A. Pulido Hall on April 12, 2018.
The ribbon cutting ceremony was led by Dr. Agustin A. Pulido himself who was president of CPU for 25 years (1971-1996) and CPU President, Dr. Teodoro C. Robles.
Dr. Robles highlighted the role of Dr. Pulido in ushering the university to greater heights. "We are here to honor a man who has served Central Philippine University for most of his professional life in the history of the university. He has served the university as president for 25 years and 10 years at Silliman University." Dr. Robles further talked about Dr. Pulido's love for CPU and his continued commitment to help the university even after his retirement. "Dr. Pulido's love for CPU led him and Dr. Doris [Dr. Pulido's wife] to reside near the university. I am very thankful that during my tenure, we still have Dr. Pulido in the Board of Trustees and in the corporation. His valuable knowledge and practical experience has really helped the present administration through many challenges."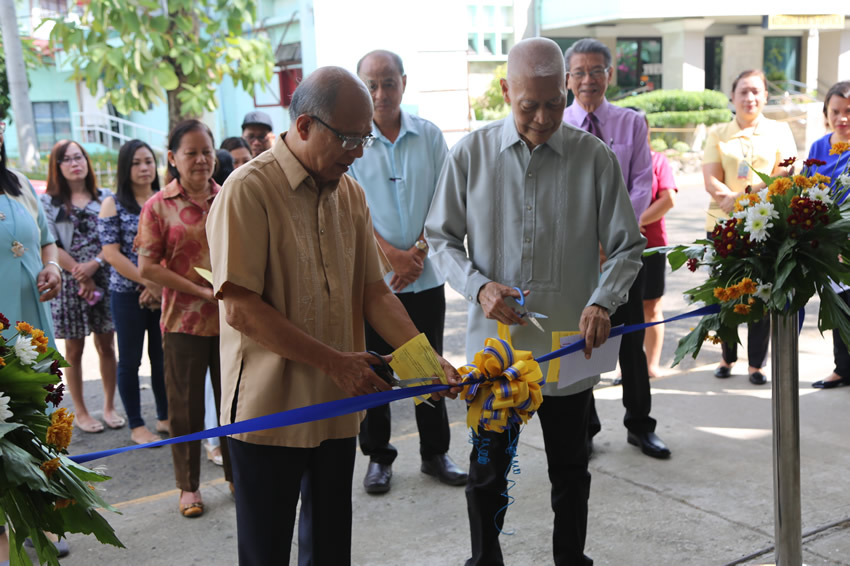 CPU President, Dr. Teodoro C. Robles and Dr. Agustin A. Pulido led the ribbon cutting.
The marker was then unveiled by Dr. Pulido and Dr. Robles along with the Atty. Von Lovel D. Bedona, Chairperson of the CPU Board of Trustees. Dr. Robles also presented Dr. Pulido with the coffee table book, "Faith and Commitment," published as a token of gratitude for Dr. Pulido's dedication and excellent service to the university. The coffee table book committee is composed of Prof. Anna Mae Zerrudo, Rev. Francis Neil G. Jalando-on Prof. Kay Gallo, Keziah Huelar, Mark Clemens Ortaliz and Mrs. Ramona Elevado.
Pastor Alfred C. Morales, Student Recruitment Officer, then led the act of dedication.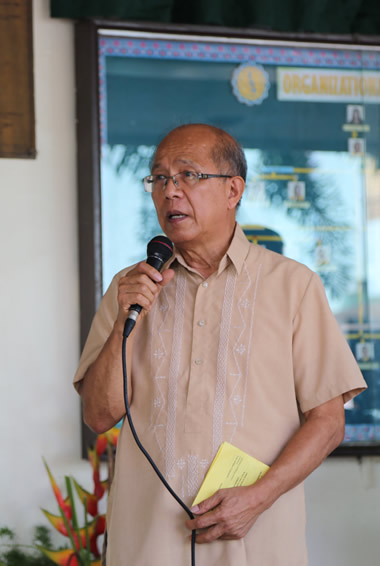 CPU President, Dr. Teodoro C. Robles, in his messages, highlighted the valuable contributions of Dr. Agustin A. Pulido to the university.
In his response, Dr. Pulido thanked the CPU administration for the recognition and the efforts in organizing the event. "Doris and I thank all of you for your presence here this morning and the CPU Administration for scheduling the event today, which is Doris' 86th birthday. Soon after I moved to CPU in 1971, we realized and agreed that we needed to improve the elementary school. It was realized that we needed a three-storey building and this is now the completed structure. "
Dr. Pulido encouraged the attendees to ponder on their lives and their God-given purpose. "Life must be lived forward and understood backward. I thought it was a very meaningful statement—you live your life forward, you don't know what's going to happen and you look back and reflect and you begin to understand why things happened."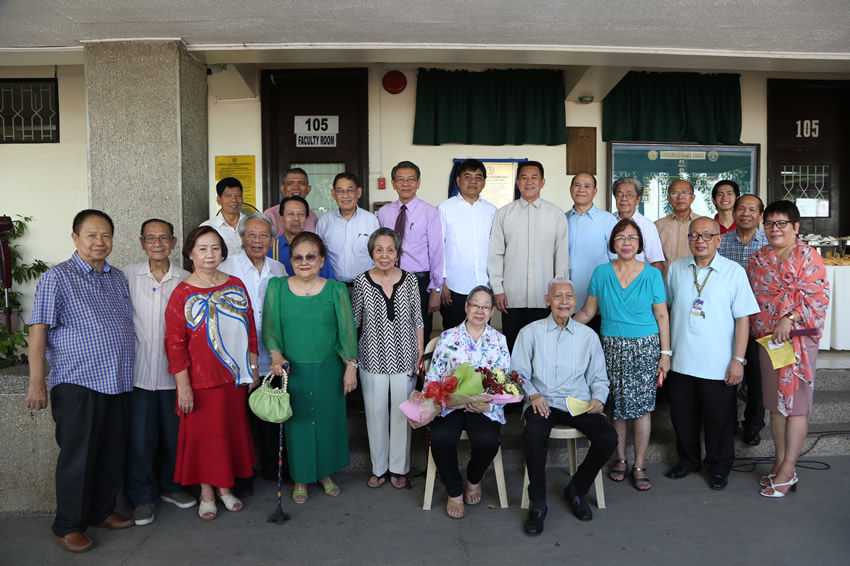 Dr. Agustin A. Pulido and Dr. Dorothy B. Pulido together with their CPU family.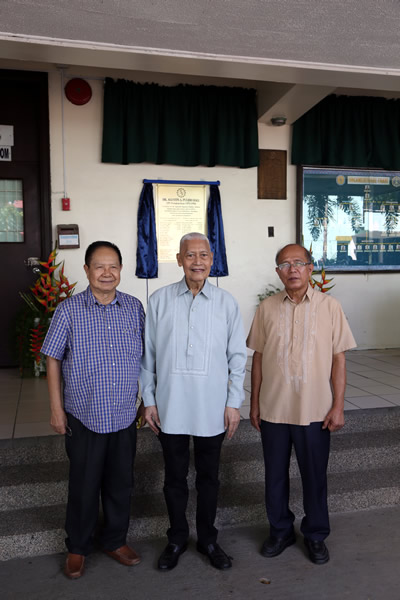 Dr. Agustin A. Pulido together with Atty. Juanito M. Acanto, CPU President from 1998-2008 and current President, Dr. Teodoro C. Robles.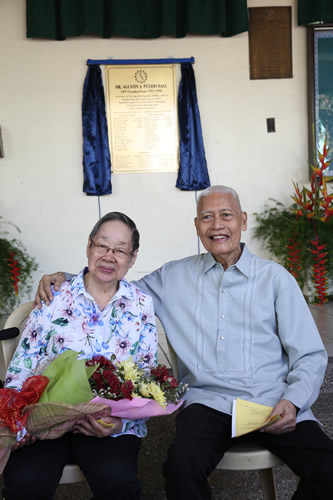 The event also highlighted the 86th Birthday of Dr. Dorothy B. Pulido, the supportive and loving wife of Dr. Agustin A. Pulido.
Recounting his experience as president of two universities, Central Philippine University and Silliman University, Dr. Pulido shared the humorous story of a Japanese professor who visited CPU during his term. After he moved to Silliman, he met the same Japanese professor who recounted, "You know ever since I walked into this office, I have been wondering how two presidents could look so alike."
Ending his speech, Dr. Pulido thanked the committee who labored on the coffee table book for their perseverance. He also spoke of his gratitude to those who helped make the book possible and those who organized the event. He thanked God above all for having shown him His favor and faithfulness throughout the years. "Above all, we thank the Lord for all these. May God be praised."